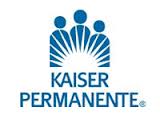 The new 2014 Kaiser Permanente Covered California health insurance plans for individuals and families are now available for viewing and enrolling for a January 1 2014 effective date.
Anyone can get Kaiser coverage.  You can no longer be denied coverage because of a medical condition, and you don't have to pass a medical exam to qualify for a Kaiser health insurance plan.
I am a Certified ObamaCare and Covered California Advisor, so call today for help.
2 Ways to Enroll in a Kaiser Plan …
The choice is yours, if you qualify for a financial help because you fall within a certain income level, you will need to enroll in a Kaiser plan through "Covered California" (Print the signature pages, I can then take your information over the phone for enrollment.  If you do not qualify for financial assistance, you will want to enroll outside of Covered California.  Check below to see if you qualify for financial assistance.

4 Levels of Coverage …
With Kaiser you will see four levels of coverage; Bronze, Silver, Gold and Platinum.  Each level provides a different level of coverage to meet your needs.
All plans will offer the "essential health benefits" such as; doctor visits, hospital care, prescription coverage and maternity care, and will include certain preventive care for no charge.
Enrolling "Inside or Outside" of the Covered California Exchange .. Enrolling Inside the Covered California Exchange is typically for the individual or family who qualify for a subsidy due to their income (see the link below).  Individuals and families who do not qualify for a state subsidy, will usually enroll outside of Covered California (the plans are the same) although the enrollment process is much quicker because you don't have to state your income totals.
Health Care …
Almost everyone gets sick or hurt, or needs some sort of medical help.  To get better you usually need care, like seeing a doctor or staying in a hospital or taking prescription medications.  Health Care includes many different services such as; Doctors office visits, hospital stays, emergency room visits, X-Ray and Lab, prescription drugs, preventive care, well baby visits, well woman visits, immunizations and screenings.
Health Coverage …
Health Insurance is a lot like the insurance people get on their car or home.  Some people get their health insurance through their jobs, while others buy it themselves.  Without insurance, high medical bills can wipe out savings and even lead to bankruptcy.  Insurance helps protect you financially, if you have a serious illness or injury that requires extensive care.
How you Benefit …
Peace of mind .. You shouldn't have to worry how you are going to pay if you get sick, injured or pregnant.  Life is unpredictable, but when you have Kaiser, you have more control and you can rest easy knowing you are going to get the care you need.
Care when you need it .. You can see a doctor when you are sick or just need preventive care like a check up or screening.  You don't need to ignore symptoms, or hope they'll go away.  You can get treated before they get worse.
Anthem   -   Blue Shield   -   Kaiser
Stay on a Healthy Course .. Preventive care helps you catch minor symptoms before they become problems.  Screenings like mammograms and cholesterol level tests can catch problems early, when they are easier to treat.
I am a Certified ObamaCare and Covered California Advisor, so call today for help.
Need Help or have Questions?
John Conner
John@JohnConner.com
800-700-1246 – phone
800-995-9913 – fax