For those who have a Medicare Supplement plan, Medicare is the primary insurance plan and the Medicare Supplement is the secondary plan which fills in the deductibles and coinsurance which Medicare does not pay for.  As long as you know what deductibles you are responsible for, you then can choose the right Medicare plan to fit your needs.  That being said, Medicare increases the deductibles, copay's and premiums annually as the cost of hospitalization, specialist services, medical technology and equipment increases.  Below are the current 2013 Medicare deductible and co-payment amounts.
Medicare Supplement Rates …
Anthem Blue Cross    Blue Shield    Mutual of Omaha    Gerber   Health Net
Anthem Medicare Preferred PPO    Senior Dental
Medicare Part A (Hospital) Deductible: $1,216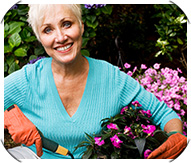 (pays for inpatient hospital, skilled nursing facility, and some home health care) For each benefit period Medicare pays all covered costs except the Medicare Part A deductible (2013 = $1,184) during the first 60 days and coinsurance amounts for hospital stays that last beyond 60 days and no more than 150 days.
Part A Benefits Periods
A total of $1,216 for a hospital stay of 1-60 days.
$289 per day for days 61-90 of a hospital stay.
$566 per day for days 91-150 of a hospital stay.
All costs for each day beyond 150 days.
Part A (Hospital) Premium:
Most people do not pay a monthly Part A premium because they or a spouse have worked 40 or more quarters of Medicare covered employment.  The Part A premium is $248.00 per month for people having 30-39 quarters of Medicare covered employment.  The Part A premium is $451.00 per month for people who are not otherwise eligible for premium free hospital insurance and have less then 30 quarters of Medicare covered employment.
Medicare Part B (Outpatient) Deductible: $147
Covers Medicare Eligible physician services, outpatient hospital services, certain home health services and durable medical equipment.
$147 per year. (Note: You pay 20% of the Medicare approved amount for services after you meet the $147.00 deductible.)
2013 Medicare Supplement Rates
Anthem Medicare Supplement Plan F …  One of the most popular Medicare Supplement nationwide!  Plan F offers the most comprehensive coverage available.  It covers your $1,184 Part a deductible (benefit period deductible), also your Part B Deductible of $147 along with the 20 percent coinsurance you are responsible after you satisfy the $147 part B deductible.  Also your Medicare "excess charges" are covered at 100 percent (Read about them here)..  So if you are looking for a new Medicare Supplement plan or simply comparing monthly premiums be sure to include the Anthem Blue Cross Medicare Supplement plans during your review.
How do I Enroll …  It's simple, you can print one of the appropriate applications, or I can send one to you.  Complete the enrollment forms either; fax, email or mail the forms back to me.  I'll make sure the process is quick and accurate, along with your desired effective date.  And remember you have a 30 day free look with any of these companies.
Better yet, just call me with your questions.  And if you like we can discuss your best options.  Let me know what you prefer; I can then either email, fax or mail the appropriate application to you.
If you have Medicare Part A and Part B you have several choices.  Most will choose either a Medicare Supplement plan or a Medicare Advantage PPO or HMO plan as their Medicare plan to pay for the out of pocket expenses (deductibles and co-payments).
Feel free to call or email anytime with questions.
john Conner
john@johnconner.com
Questions & Comments:
[contact-form-7 id="6969″ title="Contact form 1″]